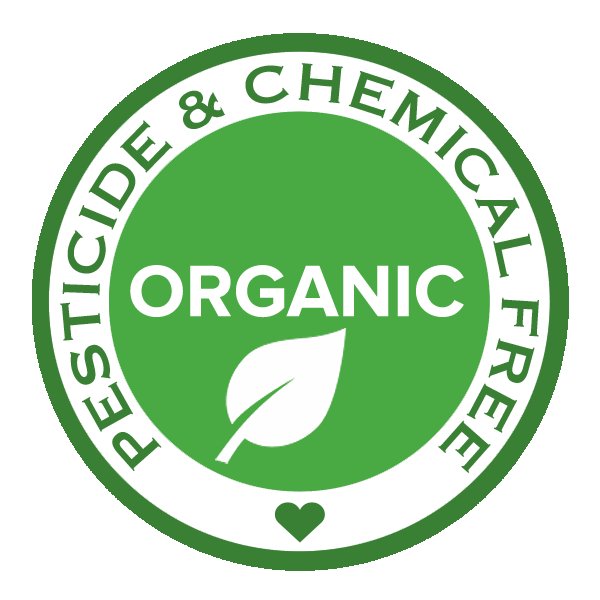 Pesticide & Chemical Free Henna Powder
Henna Caravan fresh hand-crafted henna paste is made with only the highest quality ingredients available. We believe if you begin with excellent ingredients you'll have excellent results!
We start with triple sifted body art quality natural henna powder and add lemon juice, sucrose and pure aromatherapy quality essential oils. Our paste smells incredible, is smooth and creamy and stains beautifully.
Choice of:
Our Aegean Dream Hand-Rolled Henna Cones are made with our signature blend that contains Organic Cajeput, Wild Orange, and Lemongrass Essential Oils. 

Lavender Oasis Hand-Rolled Henna Cones are made with our sensitive blend Bulgarian Lavender Essential Oil. Recommended for sensitive individuals, children, pregnancy, breastfeeding, and chemo patients.
Each pouch contains 8 ounces of henna ready to fill your preferred applicator. Simply trip the corner to quickly and cleanly fill your bottles or cones.
Henna Caravan henna paste ships frozen and releases the dye during shipping so it arrives at it's peak, ready for your gorgeous art. All of the work has been done for you. No fussing with powders, strange ingredients, or guessing measurements.
HOW TO USE
We suggest pre-filling your applicators or dividing in to single serving sizes and storing in the freezer to preserve freshness, so you can just defrost what you need for the day. Fill your preferred applicator with fresh paste and start drawing!
Henna paste is perishable! Store in the freezer up to 6 month. Defrost at room temperature 15 minutes prior to use.
To use your Henna Caravan Bulk Natural Henna Paste
You'll need to decide your storage plan - will you toss the entire bag in the freezer or pre-fill your applicators and freeze them in bulk?
Freezing pre-filled cones or bottles is a great option. Just take out the applicators you'll need for the day and the rest stays nicely frozen and in perfect condition in the freezer. The paste will begin to demise or 'go bad' with multiple freezing and defrost cycles so you'll get the best results if you can keep henna in the freezer till you need it.
Bulk bags of paste may be safely frozen. Defrost for about 1 hour when you're ready to fill your applicators.
Ready to draw!
Holding your applicator and gently squeeze
Place the tip not quite touching the skin to lay down nice even lines without a "scratchy" texture.
Vary your squeeze/pressure to control line width and flow.
Once your design is complete, you can poof a bit of cosmetic glitter powder on top to add some shimmery color for the day.
Allow design to dry for 15-30 minutes or until dry to the touch.
Once dry it's time to seal your henna design. As the henna dries, it can begin to crack and pop off; we want to prevent that from happening. Use your choice of Aftercare Sealant Spray or Medical Tape to secure your henna. Do not use both.
To remove paste, gently flake off over a trash can or tub. Avoid washing with water. If sticky and stubborn, use coconut or vegetable oil to remove any residue.
Enjoy your custom one of a kind henna design! It will be a bright orange at first and slowly darken over 48 hours. It will slowly fade away as your skin exfoliates.
Henna stains last 7-10 days, longest on hands and feet.
To keep henna stains looking their best avoid water for the first 24 hours, apply a coat of Aftercare Balm or coconut oil generously to protect when bathing/swimming.
Shipping estimates are provided by the USPS and are not a guarantee of delivery time.
Why is fast shipping needed? Once henna paste is mixed, it needs to rest for 24-72 hours for the dye release and then it should be used that day or stored in the freezer to preserve freshness. Lengthy delivery times with First Class shipping mean the henna will arrive past its peak. Once it hits its 'peak' it will slowly begin to demise and go bad. Storing in the freezer slows down the demise process and keeps it fresh. 
Domestic Orders:  Due to the perishable nature of fresh henna paste, we suggest shipping via Priority Mail or Express Mail. 
First Class Mail is

 

estimated 7-10 days in transit, may take up to 1+ month, no tracking. First Class is NOT recommended for perishable henna paste, or temperature sensitive HennaGlam & Body Glues, the long transit time means the paste will arrive past its prime and the adhesives will likely be ruined.
Priority Mail is estimated 2-5 days in transit.
Express Mail is guaranteed 2 days in transit. We only guarantee paste that is shipped via Express Mail as this insures it arrives quickly and in perfect condition.
INTERNATIONAL ORDERS: Premixed paste is perishable. The longer delivery times for international orders means the paste will arrive past its prime. We prefer to send you henna powder, oils, and our recipe so you may make fresh paste at home and be guaranteed lovely fresh product. We can't guarantee the results of paste shipped internationally due to the longer time in transit and customs delays. 
Shipping Rates
Shipping rates on the website are approximate, wholesale/bulk orders, large or odd shaped items may require more postage and we will contact you to make arrangements. In the event you are overcharged on the shipping estimate we will issue a refund. 
Delivery Methods 
All U.S. orders ship via US Postal Service.
Need it FAST? Upgrade to Express Mail, 2 days in transit, guaranteed, signature required. DHL or FEDEX available by request.
Delivery times do not include time to process or package your order. 
If you require your order shipped with another carrier there is an additional $10 fee applied as it must be hand processed and taken to the shipping company.
Natural henna paste is perishable!
When your fresh henna paste arrives in your mailbox, toss it in the freezer!
Let it defrost at room temperature for about 30 minutes before use.
Store leftover paste in the freezer for optimal freshness, up to 6-12 months.
Every time you defrost and refreeze it'll lose some potency and stain power. 
ABOUT HENNA:
Henna is Perishable!
Store henna paste in the freezer when it arrives
Store henna powder in a cool DRY location when it arrives
Natural henna will start off orange and deepen color over 48 hours
Be sure to clean the skin before applying henna
Let the henna paste soak on the skin for 4-8 hours
Seal with medical tape or Aftercare Citrus Sealant for best results
To remove paste, gently flake off, if sticky use coconut or vegetable oil, not water to remove residue
Enjoy your custom one of a kind henna design! It will slowly fade away as your skin exfoliates
Henna stains last 7-10 days, longest on hands and feet where skin is thickest. Shortest on face, torso, back where the skin is thinner and more oily.
Henna Caravan features only 100% natural ingredients. All our products are generally safe to use on children and during pregnancy, however a doctor should always be consulted if you have concerns. We NEVER use any black or colored chemical dyes or additives, PPD (para-phenylenediamine), nut products, or preservatives. Avoid henna if you have G6PD deficiency or have been advised to avoid Fava beans, are extremely anemic, or have citrus allergies.
Henna is Perishable! Store cones for later use in the freezer, and defrost at room temperature for 15 minutes prior to use.